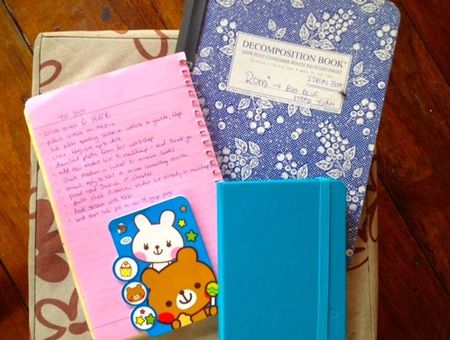 Stress-Free Way to Manage Your Day.
Break it down. Make it simple. Feel satisfied.
People often ask me how I manage to be so productive whilst maintaining a lifestyle that is enjoyable and stress free. I live in Thailand (yes by the beach) and am an author. Beautiful no doubt, but this doesn't exactly pay for all of my lifestyle choices. So, I freelance as a writer of websites, a copy editor of books and blogs, I am a counsellor, writing mentor, writing therapist and workshop facilitator.
I have to travel to various locations to do re-cons for new websites and run my workshops in different places (including different islands). All of this means I have to juggle schedules, management, students, clients, travel and those who work on 'Thai time' (a bit like the Spanish 'mañana, mañana').
I just published a book. I also need to give a progress report on my next book in about six weeks. I have A LOT to do. That is just the basics. Every day there are follow up emails, Facebook and other social media around my published book that seem never ending. Yes there are days I wish I had a P.A.
I also want to maintain my lifestyle. I am trying out Tai Chi for the first time and have a two-hour class three times this week to fit in. I have a session this week on women's sexual health and vitality (why not!) and I have a friend coming to visit with her daughter. Reading the above three paragraphs could definitely stress me out if I let it. I don't.
I am organised. This keeps all stress at bay. Many people think that getting or being organised is time consuming and can be stressful alone. It doesn't need to be at all. So here is how I do it. You can too!
Let's start with a quick list of what you need.
Romi Grossberg is the author of 'The 5-Minute Guide to Emotional Intelligence'. She also has a newly set up support group on Facebook (with the book title name) for those going through the book – ticked off the list just yesterday. For more information, go to www.romigrossberg.com
Huffington Post, 2016